Sunshine Therapeutics
277 Miami St.
Waynesville, OH 45068
Phone: 937-307-4174
Located Near: Cincinnati, Columbus and Dayton, Ohio
Please mail all letters and merchandise to P.O. Box 916, Waynesville, OH 45068.
The wellness center is open by appointment only. We apologize, but we will not be able to greet you if we are providing a one-on-one session or teaching a class. Please leave us a message on the notepad at the front table. For questions or to schedule an appointment please either contact Jocelyn at the number above, contact one of our skilled therapists directly by visiting the Meet the Team page or complete the form below and we will be more than happy to assist you.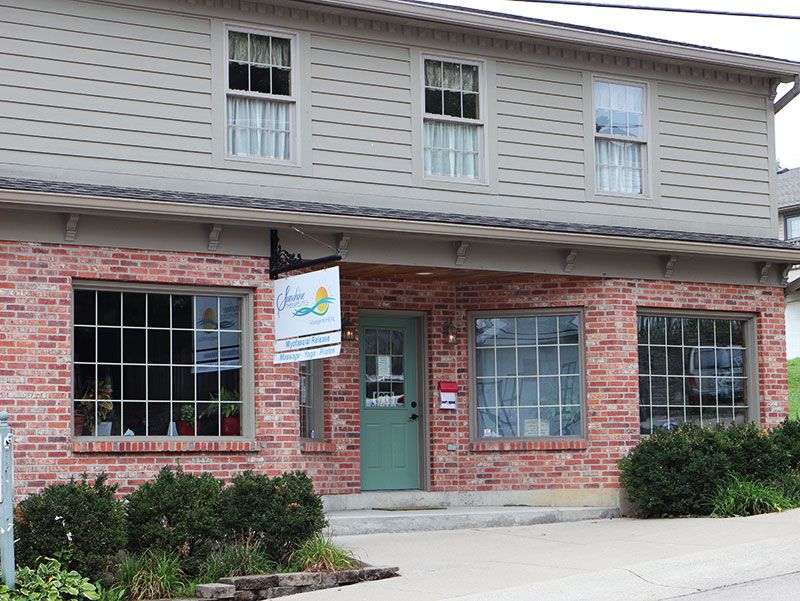 Sunshine Therapeutics services are available to all races, sexes, ages, socioeconomic statuses, ethnic groups, religious/spiritual groups, and individuals with disabilities. As a private organization, Sunshine Therapeutics does reserve the right to deny service to participants that threaten the safety or peaceful nature established by Sunshine Therapeutics.