Whenever I play with my kids, I want to get down on the floor as much as possible. This gives all of us the opportunity to stretch our body such as in this picture.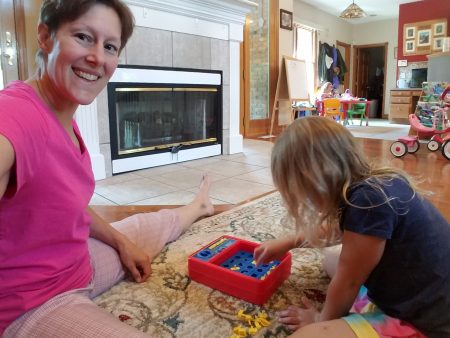 Today, see how many different ways you can stretch while playing with your kids.
Examples:
Hang on the monkey bars
Climb the ladder on the playground
Kneel at a coffee table and play a game
Read sitting on the floor leaning against a wall
Sit cross-legged ( :
See what you can come up with and share a picture below if you would like.
Please follow and like us: